Hotel Oderberger Berlin opened its doors in 2016, but it has a long and fascinating history. It used to be a historic indoor swimming hall dating back to 1902. Today it continues as a hotel, the pool being open both to hotel guests and the public (though to the latter only by appointment).
But its historic character and unique atmosphere are not the only things that make this hotel stand out from the competition: the pool can be covered with a hydraulic platform, turning the bathing hall into an event location.
We recently spoke with Tini Diekmann, Sales and Revenue Manager as well as Deputy Hotel Manager of Hotel Oderberger Berlin. She told us about the reason they chose to implement SiteMinder's platform in 2022 and how this has allowed her to be more effective and efficient in managing online distribution.
SiteMinder saves countless hours
Hotel Oderberger Berlin used to rely on a PMS that did not offer the integration of a channel manager. It fell to Tini to manually handle direct sales over the property's website as well as four other online channels.
"Our previous PMS had become outdated in many ways, which is why we switched to Mews in 2020. That finally gave us the opportunity to integrate a channel manager. While I was researching, I kept coming across Mews users that recommended SiteMinder. I took one look at the platform and loved it right away," Tini explains.
Soon after the new platform was implemented: "Onboarding was quite an involved process, particularly because we have many different room types, but thanks to the great support we received from SiteMinder, everything was set up after about a week."
Apparently, this was time and energy well spent:
"Now I rarely have to log into the extranet unless I want to change a specific setting, and the integration between SiteMinder and Mews works seamlessly. Taken together the two platforms save ten hours of work per week."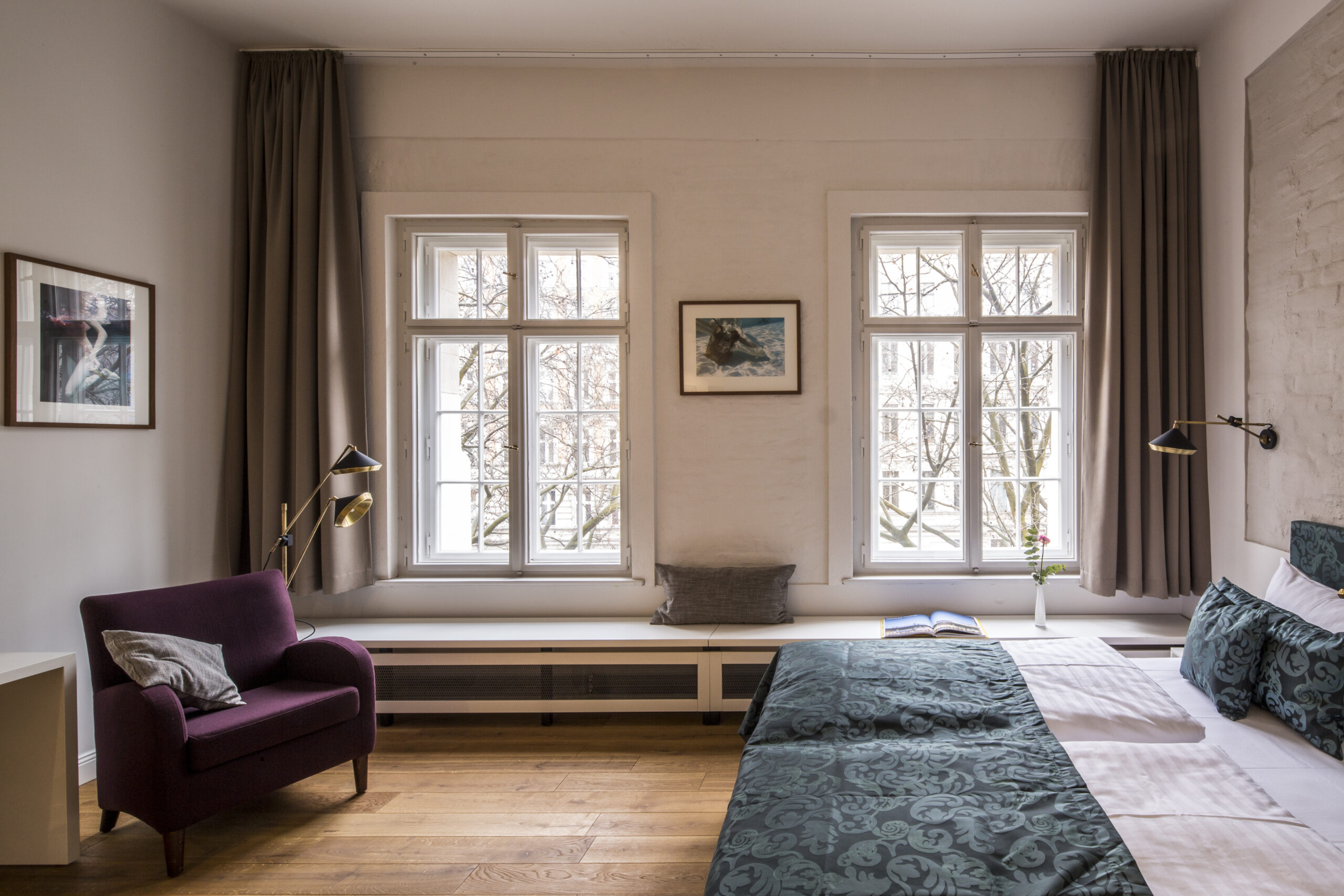 More bookings with two-way integration
Automatic synchronisation of rates and availabilities on both the PMS and connected booking channels ensure that all information is constantly up to date. This saves time and simplifies managing room inventory.
"We used to have to block a few rooms in the busy season just to make sure that there were no double bookings. This meant that we often had rooms left even though demand was high. Thanks to SiteMinder I can sell every last room without worrying about this because the system automatically rejects new bookings once the rooms are sold out," Tini points out.
This is how Hotel Oderberger Berlin managed to increase its average occupancy.
More flexibility in online distribution
Direct bookings over the hotel's own website are clearly Tini's priority: "We have a high direct booking rate, which we want to maintain. This is why you can find us only on a handful of OTAs."
At the same time Tini values the flexibility SiteMinder offers in working with OTAs: "It's just great how easy it is to connect to new channels via the channel manager feature. This way we can test new and promising OTAs to find the right distribution partners and to cut others that did not work out."
All in all, Tini loves the difference SiteMinder's channel manager has made in her workday: "I'm really happy with the SiteMinder platform and all the work it takes off my hands. And I keep being pleasantly surprised by how well the PMS integration works. I gladly recommend SiteMinder, particularly to hoteliers using Mews."
Thank you for your feedback, Tini, and we wish you all the best for the future of Hotel Oderberger Berlin! We look forward to hearing more about your success.