Have you ever started packing for a road trip and just knew you were forgetting something? Don't worry, we've all been there. The truth of the matter is no matter how many times you head out on a road trip, there's always going to be something you overlooked.
That's just the nature of the road and it's unpredictability. However it's also why road trips are so fun and exciting. You just never know what you'll find over that far off mountain or around that next bend in the road.
While you can never cover every possibility, our road trip packing list includes everything you'll likely ever need to travel safely, comfortably, and with style.
Our list includes road trip essentials as well as a few items to make your drive just a little bit easier.
Road Trip Packing List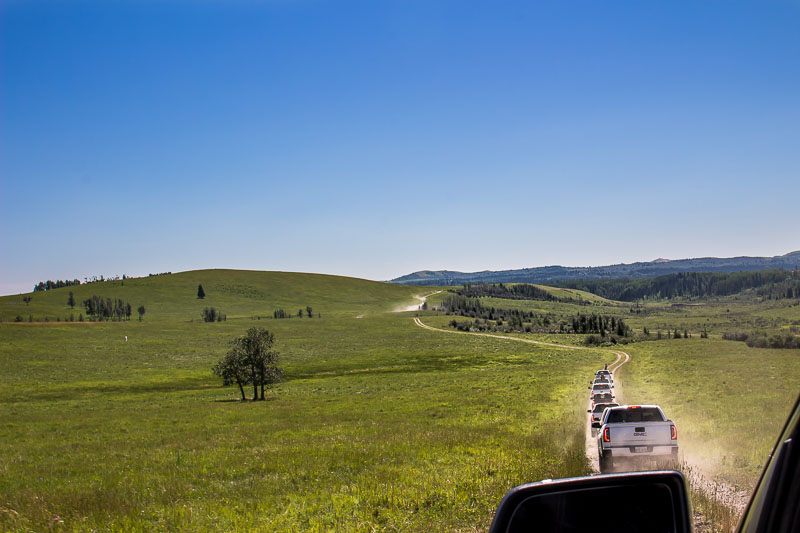 When planning things to bring on a road trip, there's a lot to consider.
Is it a long, cross country road trip, or a short ride an hour or two away? Is it a solo road trip, or a family road trip? Are you traveling as a couple or do you have 3 kids in the backseat? Are you traveling in winter or summer?
This complete list covers what to pack for your time on the road, no matter the conditions.
Road Trip Essentials
Looking for the absolute must-have essentials for a road trip? These are our picks for essential items on the road:
driver's license
passport (if needed)
credit card (preferred) or debit card
cash
smartphone
maps (one paper map, and one with GPS or your smartphone)
car insurance and registration
snacks and drinks (see below for a full list)
clothes for your trip and destination (full list below)
toll pass (if needed)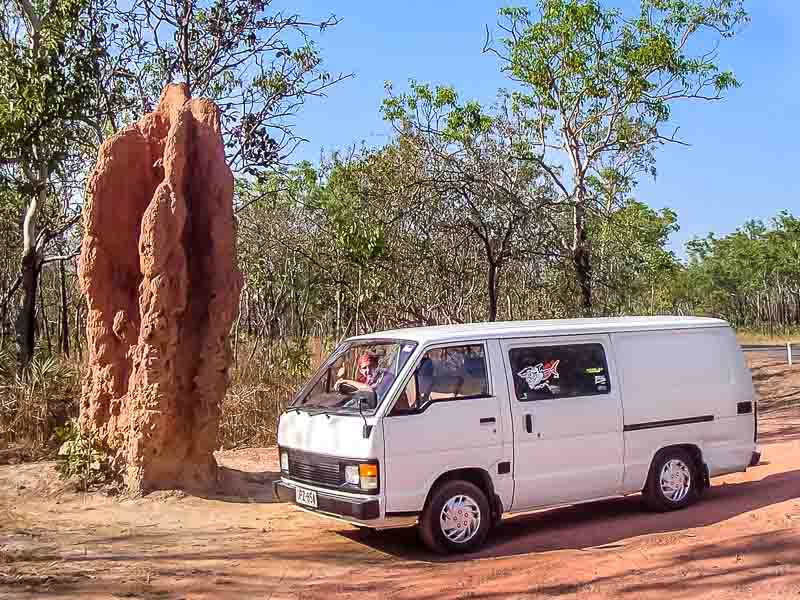 Insurance
Admittedly, insurance isn't the sexiest, or most fun, item on this list, but it's absolutely essential. Getting into an accident without auto insurance could be a major disaster.
Good insurance can even help protect the contents of your car, and may include coverage for vandalism. Good insurance, whether it's car insurance, or term life insurance, can actually make life easier by reducing stress and worry.
Clothing and Toiletries
Clothing is one of the most underrated things to pack for a road trip.
The exact clothes you choose will depend if you're planning on hot weather and choosing a summer road trip packing list, or driving in cooler weather.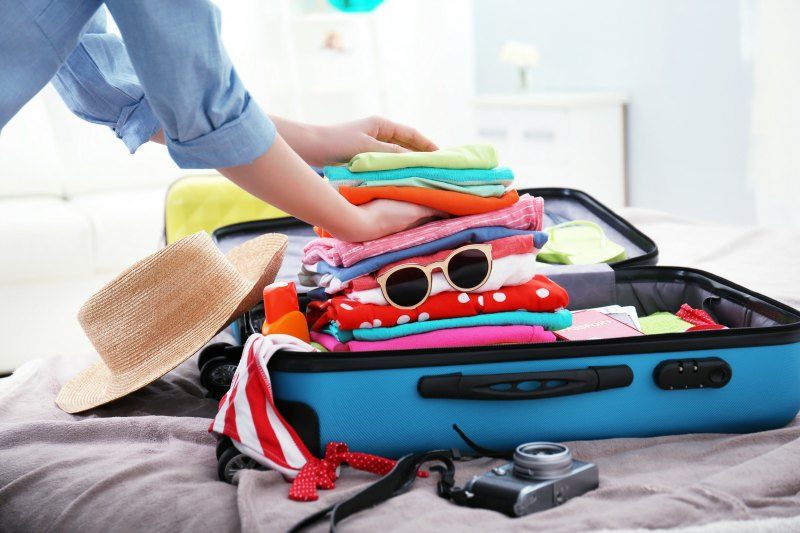 While we're driving, we always choose clothes that are comfortable for travel, and appropriate for the weather.
We also pack for our destination, whether that's a summer beach trip, or winter vacation to visit family.
Here are our road trip musts for clothing:
jackets
swimsuits and towels
extra shoes
socks
pants
shorts
t-shirts
long sleeve shirts
shirts
underwear
accessories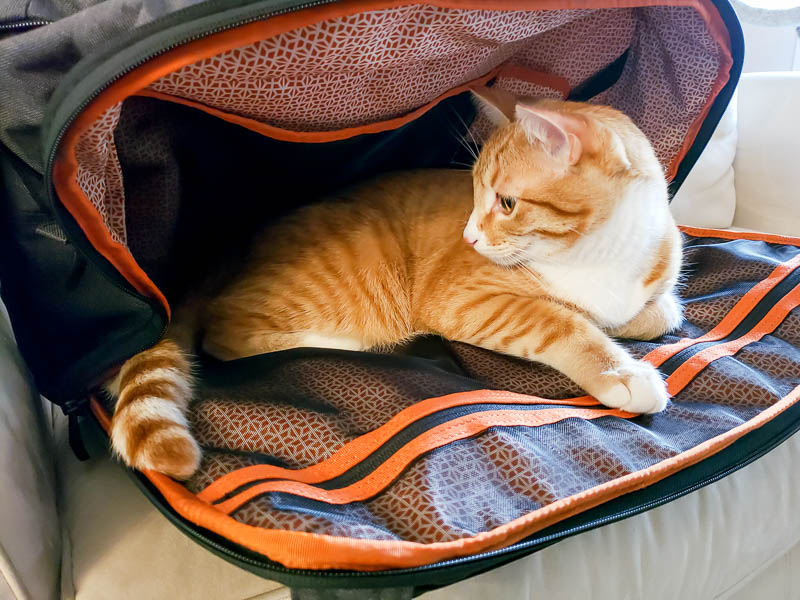 Exactly what you pack for toiletries is a personal choice, but here's a list to start:
prescriptions
shampoo and conditioner
hair products
sunscreen
bug spray
feminine hygiene products
hand lotion
Tylenol or other pain reliever
baby wipes
umbrella or rain coat
Road Trip Snacks and Drinks
Road trips are all about the snacks, right?
On some road trips, we take the time to prep healthy foods for a cooler, and choose healthy options like fruit and pretzels.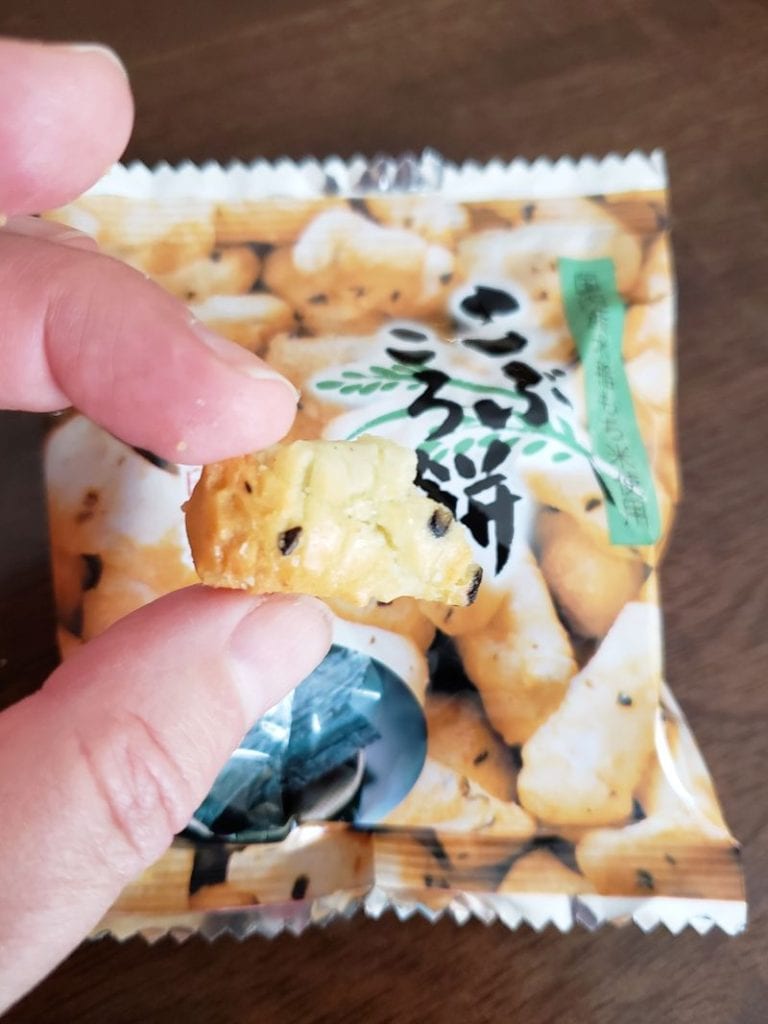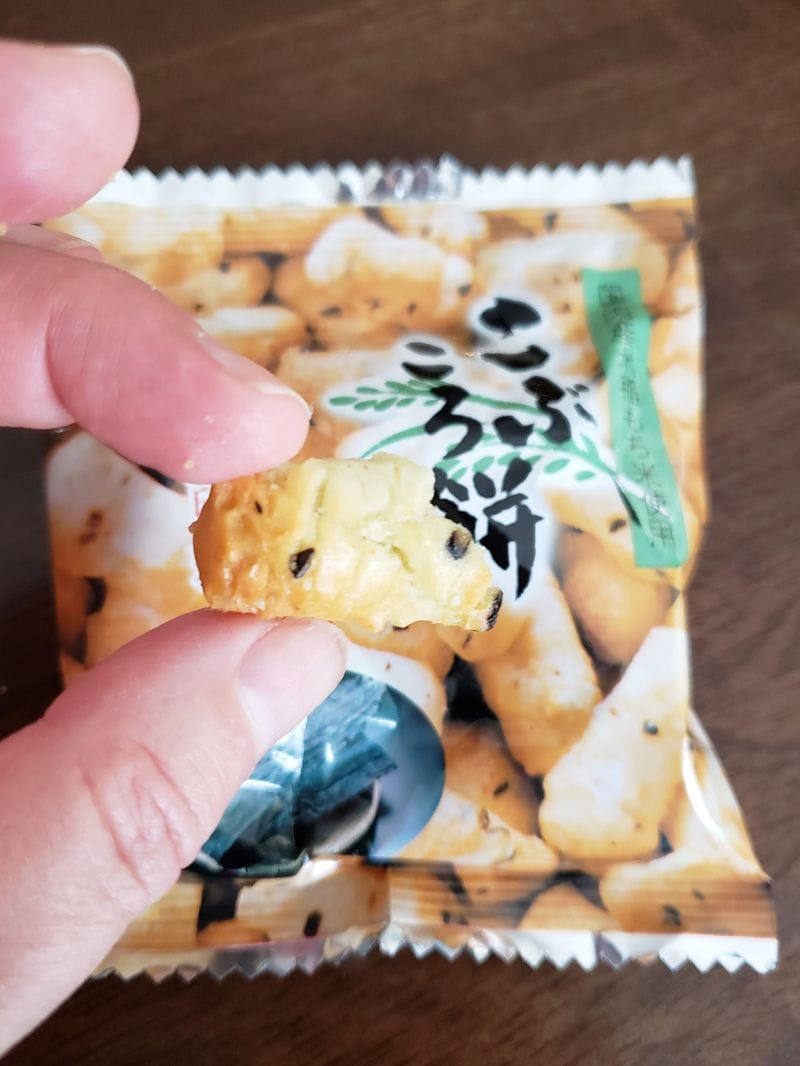 If time is short or we're just not feeling it, we'll sometimes grab a selection of snacks that looks like an unsupervised six year old was allowed to grab everything in a convenience store.
Whether you're looking for the best vegan road trip snacks, or going full carnivore, these are some of our favorite road trip foods:
fruit (apples, oranges, berries, cut up watermelon, etc.)
cheese strings
yogurt
nuts
pretzels
popcorn
potato chips
granola and protein bars
nuts and seeds
water bottles
juice boxes
hummus and dippers
sandwiches and wraps
candy
We avoid smelly or messy road trip foods as much as we can and if certain members in the car are lactose intolerant or have issues with certain foods, those definitely don't make it into a shared vehicle.
Let's just say we know from experience that driving cross country with the smell of over-ripe banana baked into our car's interior is not a fun experience and maybe stopping for chili isn't the best idea before a 6 hour car ride to visit grandma.
Electronics and Entertainment for a Road Trip
I'm old enough to remember seemingly endless road trips with my parents, where the only entertainment was looking out the window, talking to my mom and dad, or playing I Spy. When we were lost, my dad would pull over to the side of some dusty country road, and unfold the tattered paper map and cuss a bit more than I was used to. I do NOT miss those drives.
Electronics have made road trips with my kids so much more manageable and organized.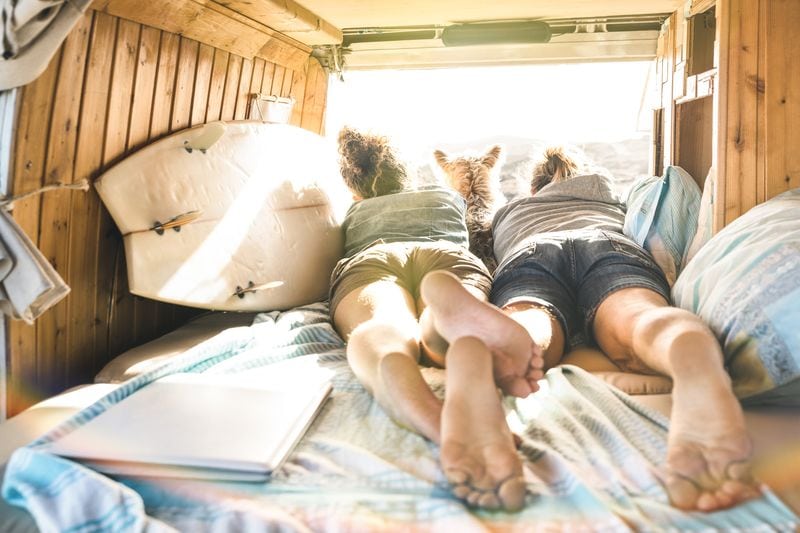 Smartphone and Apps
A smartphone is essential for a road trip nowadays. It lets you call roadside assistance if necessary, keep in touch with friends and family, acts as a GPS and map, provides entertainment, and more.
We have Google Maps and Google Translate on our phones at all times (especially on international trips). To keep in touch with family and friends, we use WhatsApp, Signal, and Facebook Messenger.
Google Maps lets you download offline maps, which is incredibly useful when we don't have Wi-Fi or a cell signal and Google Translate can literally translate signs and menus in real time via your smartphones camera or allow you to have a face to face conversation with someone in a different language.
How to use Google's Offline Maps
You'll need to pre-install offline maps on Google Maps before your Wi-Fi or data cuts out. Here's how.
On Android, open Google Maps. Select your Google profile photo on the top right, and select Offline Maps. Click Select Your Own Map, and zoom in or out to select the area on the map you'd like to download. Click the Download button. To make sure that the apps stay downloaded, select the gear icon on the top right, then enable Auto-update offline maps and Auto-download recommended apps.
On iPhone or iPad, open the Google Maps app. Tap your profile picture or initial, and select Offline maps. Tap Select your own map. Adjust the map according to the area you want to download. Tap Download.
After you download an area, use Google Maps app like you normally would. If your cell signal or Wi-Fi cuts out, the downloaded offline maps will guide you to your destination, but only as long as the entire route is within the offline map.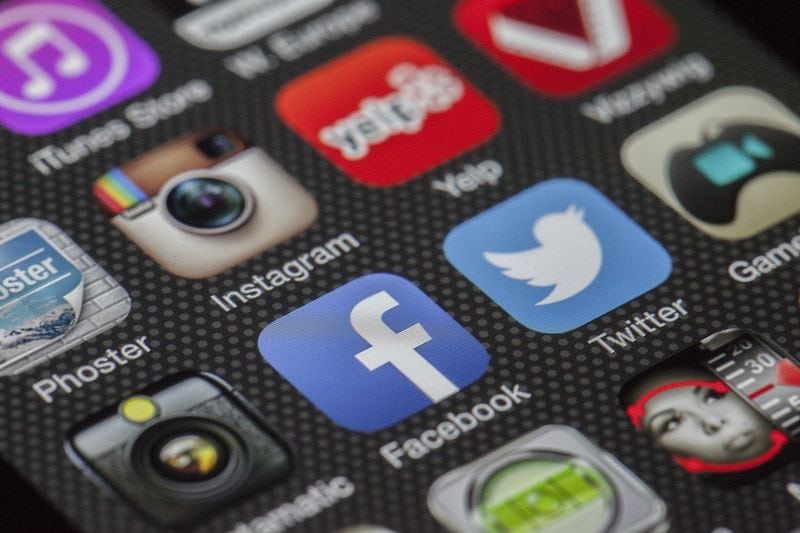 GPS
These days we primarily use Google Maps on our smartphone, but it does have some disadvantages.
Specifically, we find that Google Maps directions aren't great at lane placement, which is awkward in busy cities or intersections. You may be better off using a dedicated GPS unit like a Garmin Navigator with up to date maps.
Audio books
Audiobooks are our favorite way to keep the whole family entertained on road trips.
The four of us loved the Harry Potter series narrated by Jim Dale, but we share some other choices on our top audiobooks for road trips, and our collection of the best family audiobooks.
Portable Wi-Fi or cellular data plan
Our new favorite road trip gadget is our Glocalme portable Wi-Fi device, which lets us stay Wi-Fi connected on the road, and it allows up to six devices can connect. Check out our review of the Glocalme here.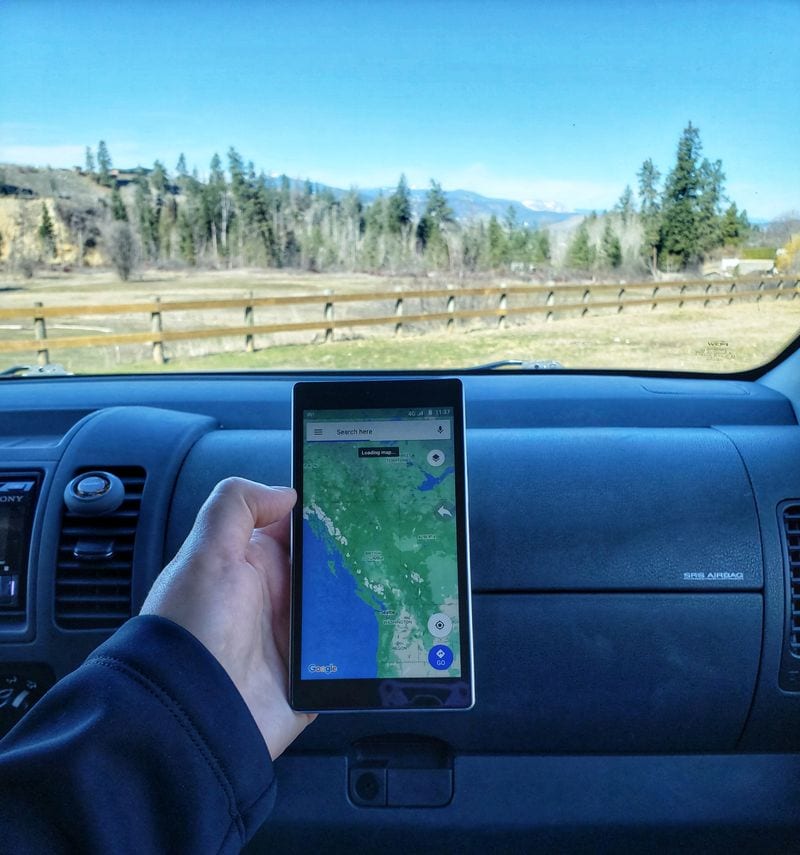 Phone mounts and chargers
A wireless car charger and phone mount holds our phone while travelling keep the clutter at bay, keeps us safer on the road, and makes sure our Google Maps is always accessible. Even better, it also wirelessly charges your phone.
Camera
We use our smartphone cameras to capture most of our road trip memories, but we also bring our Canon RP full frame mirrorless if we want higher quality photos, or use our GoPro or affordable AKASO VX-50 if we want action or water shots.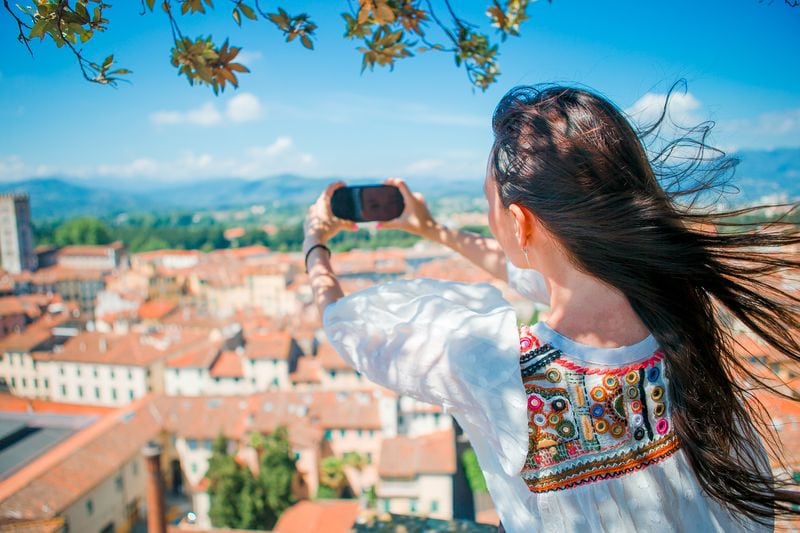 Tablet or laptops for passengers
We always joke that it's 1984 on our road trips, which are filled with audiobooks, games, and lots of staring out the window at the scenery.
Pretending it's 1984 may not be your kind of fun, and a laptop or tablet can relieve the boredom of long drives by letting passengers watch a movie or show, or play games.
We love that you can download the best travel movies or TV shows on Netflix and Amazon Prime Video when you're offline. You can also download and watch the best travel vloggers on YouTube.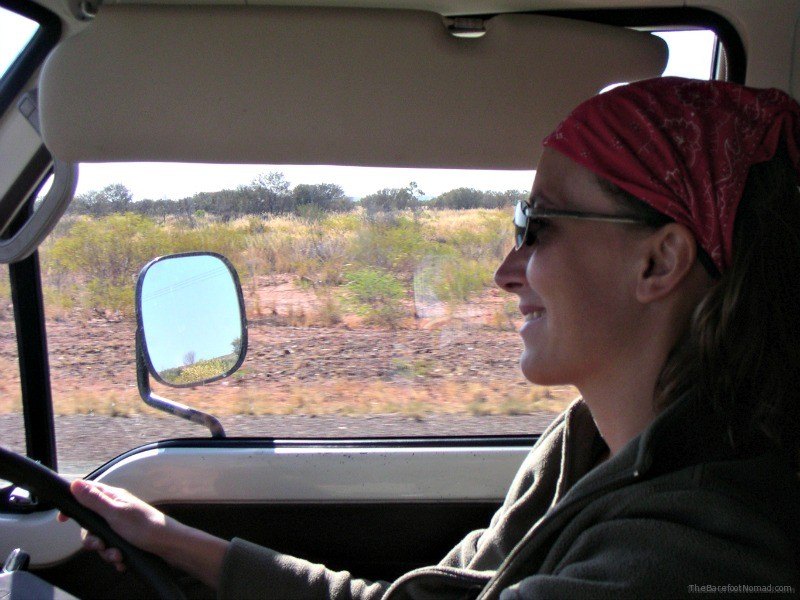 Safety and Car Gear
Here are our top picks for safety gear, and car essentials:
car safety kit
spare tire, inflated and in good condition
AMA or other roadside assistance card
tire jack
candles and a lighter
first aid kit
basic tool kit
small empty gas can
flashlight
tire chains, ice scraper, and non-clay kitty litter (optional for winter driving)
garbage bag
car organizer
air freshener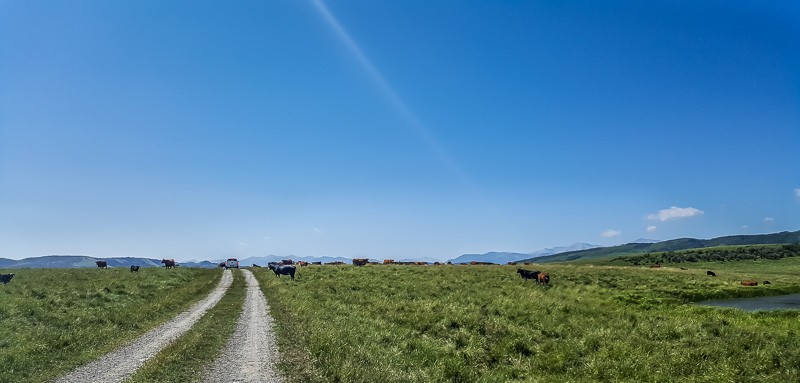 A Paper Map
Even with a GPS navigator or a portable Wi-Fi hotspot, at some point you'll likely be without service.
Offline Google Maps can fill the gap, but it's good to have a paper backup.
Looking for some more packing tips?
Do you have anything else to add to our road trip packing list? Let us know!